Shelter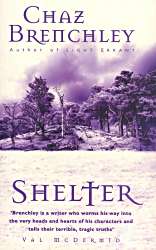 In a wooded winter valley, shadows gather...
Rowan Coffey is nineteen when he leaves university, a bright-burning boy come home to hide after the cruel, casual murder of a friend. Rowan had no alibi; exhausted after weeks of being under suspicion, he's looking for shelter, what's warm, familiar and safe.
But what he finds is chill. And danger. And death...
Shelter was shortlisted for the British Fantasy Society's August Derleth Award for the best novel of 1999.
---
"...a fascinating story, growing out of--when it isn't playing against--that resonant landscape and leaving us to shiver with ever-deepening chills."
Charles de Lint, SFSite
"Beautifully told, this ia a deceptive gem of a novel, mysterious, atmospheric and charged with threat."
"An exceptional, strange and affecting psychological thriller... mesmerizing, lyrical and hypnotic, with a stunning climax."
The Bookseller
"Brenchley grabs you by the throat...you are sucked into the claustrophobic chills of the spiralling plot... beautifully crafted"
Peterborough Evening Telegraph
"A powerful writer who deserves to be much better known"
Inverness Courier
---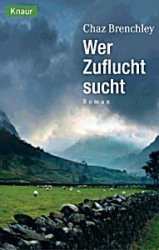 Shelter is now available as an Audible audio download, read by Matt Loveridge, from Amazon UK or from Amazon.com.
It was published in the US by Bloody Brits, an imprint of Bywater Press, specialising in introducing the best of British crime fiction across the Atlantic. Copies are still available via Amazon.com; you may also find copies of the UK edition on Amazon UK in paperback or in the hardback edition.
Shelter was published in a German translation by Christine Gaspard as Wer Zuflucht sucht (Seeking Shelter), in July 2003; it is available from Amazon.de. Read a review of Wer Zuflucht Sucht (auf Deutsch!).
---