How I became a Californian
On Saturday 14th April 2012, Chaz Brenchley married Karen Williams at Mountain View, California. Congratulations to the happy couple.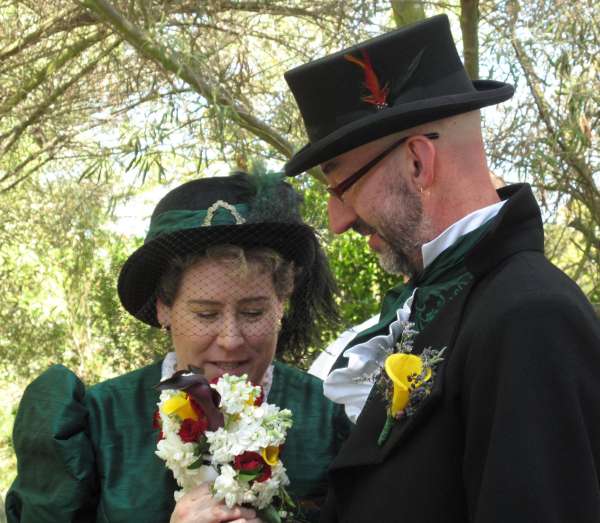 As a consequence, Chaz, his two squabbling cats and his famous teddy bear, have moved from Newcastle to California, where they are living with Karen and her two turtles.
---