House of Doors * House of Bells * The Keys to D'Espérance
The Haunted House of D'Espérance
House of Bells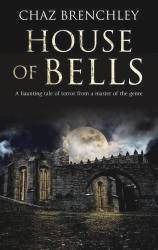 When she is offered an undercover assignment by newspaper editor (and her former lover) Tony Fledgwood, professional party girl Grace Harley jumps at the chance to disappear from London and escape the scandal that threatens to engulf her.
Her mission at the great house formerly known as D'Espérance is to find out what goes on within this so-called commune and what happened to the journalist originally sent to investigate, who has disappeared without trace.
But there are some things Grace can't leave behind her, and it's not long before she experiences a series of strange and increasingly menacing incidents.
"A page turner full of mystery and horror..."
House of Bells is published by Severn House.
House of Bells returns to the strange mansion in the north country, about which Chaz Brencley has written in the past. It follows House of Doors, which, he explained "feels almost like a collaboration with an earlier iteration of myself. Back in the '90s I wrote a novelette called The Keys to D'Espérance, set around a strange dark house called D'Espérance, in a wooded valley in the north of England, just after the first world war. At the time I meant to write a sequence of stories, all set in the same house, to tell an alternate history of England in the twentieth century; only the next story never quite happened, as I got caught up in other more urgent or more demanding projects. Ideas don't go away, though: so when an old editor-friend approached me last year to ask if I had any new projects on the go, I pretty much said, "Well, I have an old one...
"So short stories became short novels, a chance to play more deeply with the original ideas. House of Doors is the first of those," - and House of Bells is the second. The three books stand independent of each other, but reading all three gives some new insights to the story.
---
House of Doors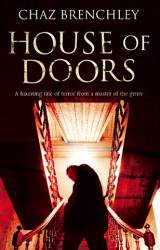 During the second world war, a strange and frightening house has been turned into a hospital for burned airmen - but also something more, a military training-ground for those same damaged airmen. The reason for that is an appalling revelation to Ruth, a new-come nurse who carries her own deep damage - and D'Espérance has never been a house where it is remotely safe to bring your ghosts with you when you come...
"[Brenchley] turns genre conventions to his advantage with genuinely disturbing moments of terror and his complex, deeply troubled heroine."
"RAF Morwood has mysteries of its own, and these gradually reveal a story of war and how it is waged, heroism and what it costs. There's a wartime romance, which pulls off the trick of making sense to a modern reader while still making sense by the standards of the 1940s. What makes the ghost story central is an almost meta quality, the way the narrative takes the convention of the haunted house and turns it inside out."
House of Doors is published by Severn House.
Commissioning editor Kate Lyall Grant says: "I am thrilled to be reunited with Chaz Brenchley whom I first came across at Hodder and who, I think, is one of the most talented - and underrated - British horror/fantasy novelists writing today."
---
The Keys to D'Espérance
The Keys to D'Espérance was published as a limited edition chapbook in October 1998 by Subterranean Press, with an introduction by Peter Crowther. This is now out of print.
---
More novels by Chaz Brenchley, bibliography of short fiction or return to home page.