News and Events
The Best of Chaz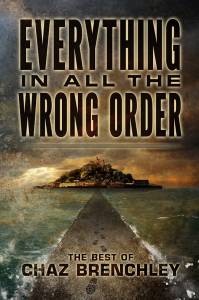 Everything in All the Wrong Order, the Best Of collection of Chaz'z short stories, will be published by Subterranean Press on 31st August 2021.
The Table of Contents has now been announced - thirty two brilliant stories of all lenths, plus an introduction by Elizabeth Bear. Publishers Weekly calls Chaz "gifted, prolific" and, in a starred review, says "Every entry enhances creative plots and plausible characterizations with outstanding writing."
---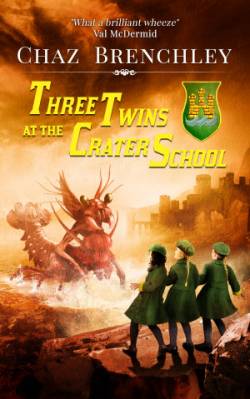 Cheryl Morgan, publisher of Wizard's Tower Press, has acquired World English and ebook rights to three Crater School novels, a story collection and a school cookbook - and if this news leaves you bewildered, read on for an explanation of Chaz Brenchley's 'Mars Imperial'. If you have already encountered these "English girls' boarding-school stories. On Mars." you will be delighted that they are to be published in both digital and paper editions, starting with Three Twins at the Crater School - out now!.
Cheryl Morgan says "I have been a fan of Chaz's work for a very long time. I am absolutely delighted to welcome him to Wizard's Tower, and be able to bring the Crater School books to the wider audience that they deserve." Read more praise for Three Twins at the Crater School - or visit the Wizard's Tower website for purchasing information.
If you don't already know about Chaz'z Mars Imperial stories, there's more background here - or just head over to Chaz'z Patreon and enrol right away!
---