News and Events
New Light on Ben Macallan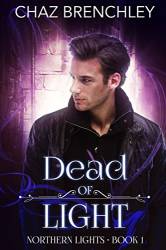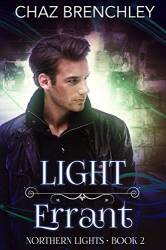 It's been twenty-one years since the first publication of Dead of Light: long before urban fantasy was a thing, Chaz Brenchley launched Ben Macallan and his estranged, powerful, magical family onto the streets of an unnamed but - almost - identifiable city. Two years later, Ben returned in Light Errant, which won the British Fantasy Society's August Derleth award for best novel of the year.
All of which is good reason to celebrate, which Chaz has done by publishing irresistible new editions of both Dead of Light and Light Errant.
If you have not yet met the Macallan family, now is the perfect time: Dead of Light is available from Amazon.com and from Amazon UK; Light Errant is likewise available from Amazon.com and from Amazon UK.
---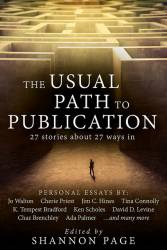 The Path Less Travelled
Rhere are two questions that authors are always asked: one is "Where do you get your ideas from?" and the other is "How can I get my book published?" But, as Shannon Page told John Scalzi's Big Idea, she was still a bit startled at one open panel where the participants could ask us anything, when an intrepid audience member raised their hand with a question about the "usual path to publication."
Is there a usual path to publication? The more she thought about it, the more she thought it would take a whole book to answer that question. The Usual Path to Publication, published by Book View Café, collects the experiences of 27 different authors: one of them is Chaz, who never takes the usual path to anywhere - but if you want to read what he says, you'll have to buy the book!
---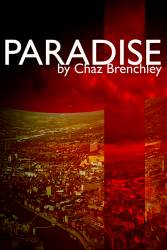 Paradise Regained
Chaz'z novel Paradise - which treats with miracle healing and religious revival and local crime and council corruption and intentional community in unnamed-city-somewhere-perilously-adjacent-to-Newcastle in the 1990s - is now reissued in mobi and epub formats, via the wonderful Book View Café. A mere $4.99 lays this precious burden in the device of your delight, nicely ready for holiday reading, Chaz suggests optimistically.
(And furthermore, it has a cover by Hugo-Award-winning artist Elizabeth Leggett so.
Read more about Paradise.
---
After the Party, and other stories
Chaz'z short story, Afterparty, has been published in Genius Loci, a collection of tales inspired by a strong sense of place. Is this the last Quin story? It might be, Chaz told the Qwillery, except that he's got this idea for a novel... He talks about writing, Oxford, and, inevitably, cooking - and invites you to "Read, enjoy; gasp at new revelations, or roll your eyes at stories so old they have whiskers."
---
The full story - in audio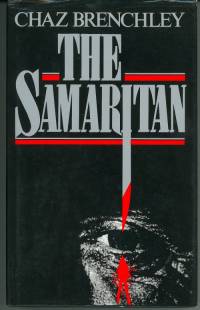 Audible are issuing ten - count them, ten - of Chaz'z books as unabridged audiobooks. They started at the beginning, with Chaz'z first real novel, The Samaritan, but more are in production, and should appear sporadically over the next few months - so look out for them!
The Samaritan is a crime novel, a serial-killer mystery first published in 1983, when this was a novel theme, full of superbly-controlled suspense, richly imagined characters and a hauntingly good sense of place. Publishers Weekly reviewed the original edition, and said: "Skillfully and delicately handled, the depiction of an accelerating, relentless brutality makes this first novel from England an engrossing read... Brenchley constructs a truly chilling thriller, one that is not for the faint-hearted."
Read more about The Samaritan.
---