Light Errant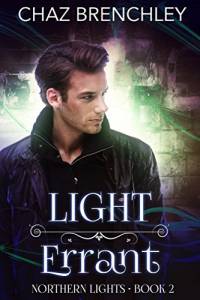 Magic-worker Ben Macallan's back - and this time he means business. Family business.
Ben searched the world, but found no family like his own. The wonder-working Macallan blood seems totally unique. But while he can run to the sun and hide among strangers, there's no escaping his own powers. When a friend needs his help, he has to use them. With blood on his hands once more, he's forced to go back to where he came from.
But his not-so-sweet home has changed. His gangster relatives have lost control of themselves and their city, and a mysterious new evil is at work.
Can Ben's unique talents save the one he loves?
Winner of the 1998 August Derleth Award for Best Novel
---
Download the new Kindle edition from Amazon.com
Download the new Kindle edition from Amazon UK.
Available in an Audible audio edition, read by James Patrick Cronin, ready to download from Amazon UK or from Amazon.com.
---
An excerpt from Chaz's column in Prism, the newsletter of the British Fantasy Society:
One final brief note, on another subject altogether: for the last three years, my novels have been shortlisted for the BFS Award. I've been so convinced that I was never going to win, I'd managed to persuade myself that the award didn't really mean anything; it's not like the Booker, after all, there's no cheque and no noticeable kudos in the wider world, only the world's most gorgeously ugly statuette. Just a gesture, I told myself, nothing significant. No loss....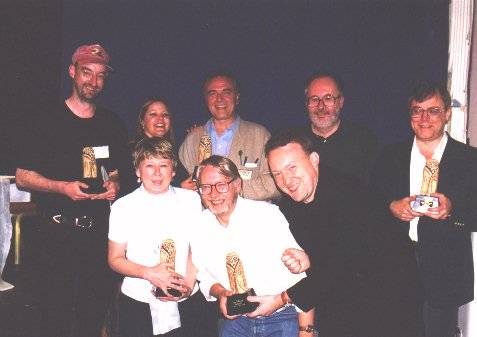 Then I won it. I'm sorry, but I did. And suddenly discovered just how wrong I'd been. I'm a writer, it's my job to express emotion clearly in words, but I simply can't describe how I felt: 'ridiculously chuffed' doesn't come close. I've been basking ever since. So thank you, okay? All of you who voted for me - and, what the hell, all of you who didn't too. This is no time for discrimination...
---