DRAGON IN CHAINS
An epic fantasy by Daniel Fox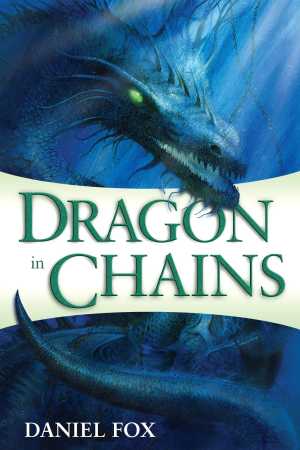 Moshui, the Books of Stone and Water: Book One
The island of Taishu may be a remote outpost of empire, but it is also the only source for true jade, which is far more than a symbol of imperial power. Rebellion has driven the young emperor from his capital; eventually, inevitably, he leads his defeated army to Taishu, a last stand for a lost cause. Crossing the strait, he encounters a fisher-girl and claims her for himself, brief comfort for a lonely and frightened boy.
There are known to be pirates in the strait, drawn by the lure of jade-ships, fabulous wealth. There is said to be a dragon under the water, chained there long ages since. A pirate crew slays the monks who supposedly keep the dragon quiescent; at the same time they free a slave, who howls when his chains are cut. And takes possession of a cabin-boy, puts him in chains, cuts curious signs in the iron...
That boy has seen the dragon once already; now he feels her stirring. In his mind.

Read an extract from Dragon in Chains
Like the cover? Read artist Robert Hunt's description of how he created the original dragon.
---
Cheryl Morgan chose Dragon in Chains as one of her books of 2009 at Ambling Along the Aqueduct; and Kari Sperring chose it as one of hers at Strange Horizons, praising its "sensitivity and political resonance". It is included on the Locus Recommended Reading list for 2009.
"Dragon in Chains is a compelling blend of high-stakes action, well drawn characters who I really cared about, and a gorgeously painted landscape. This is the kind of fantasy I love to read."
"Intense passions and wild imagination ... a mythic China intimately imagined."
"A rising star. . . . With talent like Fox's, the future of fantasy is in good hands."
"It is written with intense and exquisite attention to language, so that I spent most of it breathless with admiration... It is an elegiac book, and at the bottom of it all waits the dragon."

"Fox captures the foggy mysteries of feudal China in exquisite style with this rich fantasy series opener... Fox's concisely elegant style mirrors the light brush strokes and deep colors of ancient Chinese paintings, finely balancing detail, emotion and action. Where many Western authors try and fail to capture the nuances of Chinese culture and mythology, this melodious tale quietly succeeds."
Publishers' Weekly (starred review)
"Densely plotted and lushly written, Dragon in Chains draws the reader into a world that is at once magical and real, familiar and strange, engaging and terrifying."
---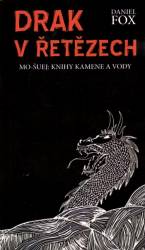 Dragon in Chains is now available in trade paperback and ebook formats.
Dragon in Chains is ISBN: 978-0-345-50305-3; use this to help your local bookstore (don't know your local independent bookstore? Ask IndieBound!) order it for you.
Available now from Amazon.com, from Amazon.co.uk, from Barnes & Noble or from Powell's Books.
Download the Kindle edition from Amazon UK or Amazon.com.
Geschmiedet in Feuer und Magie, the German edition of Dragon in Chains, is published by Blanvalet (April 2010); translation by Maike Claußnitzer. (Also available as an e-book).
Drak v řetězech, the Czech edition, is published by Talpress (ISBN 978-80-7197-448-2, translated by Milena Poláčková.
---
Moshui Home page

This page: Dragon in Chains

Jade Man's Skin

Hidden Cities