Moshui, the Books of Stone and Water
An epic fantasy by Daniel Fox
Moshui, the Books of Stone and Water is an epic fantasy by Chaz Brenchley, witing as Daniel Fox. Chaz first went to Taiwan at the millennium and became obsessed, to the point of learning Mandarin and writing about the country in three different genres. (Read what Daniel Fox told Sci-Fi Wire about Taiwan; and more on this subject in John Scalzi's Whatever).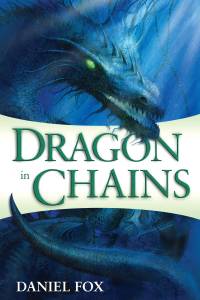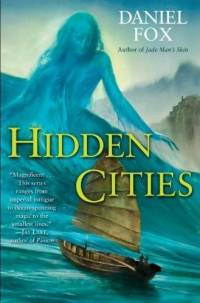 DRAGON IN CHAINS
The island of Taishu may be a remote outpost of empire, but it is also the only source for true jade, which is far more than a symbol of imperial power. Rebellion has driven the young emperor from his capital; eventually, inevitably, he leads his defeated army to Taishu, a last stand for a lost cause. Crossing the strait, under which a dragon is said to lie shackled, he encounters a fisher-girl...
"Dragon in Chains is a compelling blend of high-stakes action, well drawn characters who I really cared about, and a gorgeously painted landscape. This is the kind of fantasy I love to read."
Read more about Dragon in Chains
Read an extract from Dragon in Chains

JADE MAN'S SKIN
The balance of power has changed. Young emperor Chien Hua is no longer struggling for survival; now he is ambitious to reclaim his empire. As treacherous General Ping Wen whispers in the emperor's ear, not even Chien Hua's beloved concubine or his most trusted bodyguard can reason with him. Here on the island where jade is mined, no-one's life is untouched by the green magic: but all jade belongs to the emperor, and he is touched by it most of all.
"Readers who enjoyed Fox's delicate descriptions and leisurely prose will be thrilled to find more of the same, along with greater depth of story as the numerous characters are pulled together by schemes and destiny."
Read more about Jade Man's Skin
Read an extract from Jade Man's Skin

HIDDEN CITIES
Whatever they thought, this was always where they were going: to the belly of the dragon, or the belly of the sea.
As all sides of this seething conflict prepare for more butchery, a miner of magical jade desperately tries to save his clan cousin; a priestess loses her children, who are taken as pawns in a contest beyond her comprehension; and a fierce and powerful woman commits an act of violence that will entwine her, body and soul, with the spirit of jade itself. Amid a horde of soldiers, torturers, and runaways, these people will test both their human and mystical powers against a violent world. But one force trumps all: the huge, hungry, wrathful dragon.
"Magnificent... This series ranges from imperial intrigue to ocean-spanning magic to the smallest lives."
Jay Lake, author of Pinion.
Read more about Hidden Cities
Read an extract from Hidden Cities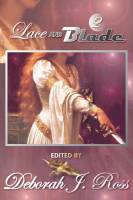 A short story, The Pillow Boy of General Chu, set in the same universe as the Books of Stone and Water, first appeared in Lace and Blade 2, an anthology of previously unpublished romantic fantasy, edited by Deborah J. Ross.
Lace and Blade 2 published on February 14th 2009 by Norilana Books (ISBN: ISBN-13: 978-1-934648-99-5); order a copy from Amazon.com, or from your local bookstore.
It is reissued in Bitter Waters, a collection of short stories by Chaz Brenchley.